Choosing Organic cosmetics that's also choosing products not tested on animals. And that's even, for some consumers, what determines the purchase of these products.
Organic cosmetics are naturally involved in the processe of a greater respect for the human person (humans). Besides, by guaranteeing that the certified products are not tested on animals, Organic cosmetics also integrate the respect for the animal. A softer world and more respectful for the man and his environment, in a word, more civilized.
Testing on animals, what says the law ?
In theory, animal testing are prohibited (forbidden) in the European Union since 2004, but there were many dispensations to continue using them. These dispensations curbed the development of alternative methods and 240 000 animals were still sacrificed each year in Europe. The legislators were caught in the crossfire, on one side the powerful lobbies of the manufacturers and the other one, the pressure of consumers, mainly opposed to animal testing.
What says the European laws of 2013 ?
Since March 2013, animal testing are prohibited in the European Union, the first market selling cosmetics in the world. When a leader shows the way, it encourages (incites)the others to follow it. That's what happened, because the following year, India, Israel and Norway adopted the same ban, whereas somewhere else, in Argentina, New Zealand, Turkey, State of Sao Paulo, Russia, South Korea, Canada and Taiwan, we progressed little by little in the same direction. The ban also had the great merit to get laboratories with their back against the wall, and to encourage them to look for other ways to test their products.
What consumers think of these developments?
A study carried out by Nielsen, on a sample of 1000 people, shows that the consumers are sensitive to the question of animal testing. For 57 % of them, the mention " not tested on animals " is the main criterion to choose a cosmetic. 43 % are willing to spend more to ensure (make sure) that their cosmetics were not tested on animals. These steps are a strong signal to the manufacturers and also mean that the choices of the consumers matter a lot. Choose a product tested "in vitro" (not using animals) is also a form of activism.
How some brands succeed in by-passing this ban?
We could believe that these developments can guarantee (ensure) non-tested products on animals at 100%, but unfortuneately, that's not completely true. According to the International Association of Defense of Animals Peta, who (wich) oversees especially this sector, there would still be 250 brands (some heads of the conventional cosmetics industry) that still practice tests on animals : that's represents 27 000 animals used for these purposes each year and this, in all legality.
Here's why:
The prohibition of animal testing is based on the finished product and on the components used exclusively for cosmetic purposes. But cosmetics contain also ingredients (preservatives (conservatives), fragrances (flavors, perfumes), sunscreens (solar filters) etc.) used in other sectors (pharmaceuticals chemistry, food-processing industry, etc.) for which one animal testing is allowed. It is completely easy to find these ingredients tested on animals, in conventional cosmetics.
The products and ingredients tested on animals before 2013 have not been removed from the market and continue to be marketed, without the possibility to identify them.
The European regulation REACH plans to test the chemical components used in more than a tonne per year, in order to protect the health and the environment and to secure the handling of these substances. The in-vitro tests (not involving animals) are not considered reliable enough to be used for that purpose. These substances can enter into the composition of cosmetics members of the National Convention.
How to reach a total ban?
Even if real improvements were realized, the abolition of animal testing is not realized yet. Nevertheless, things are moving in the right direction. Nowadays PETA lists 1 900 brands of cosmetics having totally abolished animal testing. The opinion of consumers affects definitely the attitude of the cosmetics' manufacturers. In this way, worried about its customers' concerns, the sector financed researches on new ways of substitution processes in animal testing.
The exports of cosmetics in China : a big issue…
China cosmetics sales represent a market of 23 billion euros per year and still offers good prospects for growth in the coming years. It's therefore more attractive for international leaders of the industry, which is not going to raise some ethical issues.
Indeed, not only the country allows the animal tests, but they are required for certain kinds of products. It raises of course a problem for companies wishing to export their cosmetics. Because it is useless to propose a virgin product of any animal experiment if, to cross the Chinese border, it must undergo a battery of tests shattering all previous efforts.
Major international cosmetic brands must comply with Chinese law if they want to sell their products there. It raises a lot of criticism, which China can't remain silent if they wish to integrate the clan of the big modern nations. In 2014, China agreed to relax its regulations and decided to commit in research of alternative methods to animal testing.
However lines are moving. Since June 30, 2014, ordinary cosmetics manufactured in China and sold by Internet, no longer need to be tested on animals.
The different labels :
Organic cosmetics labels provide assurance that certified products are not tested on animals. But there are other labels providing other guarantees. Leaping Bunny and One Voice are specialized on the issue of animal testing, but do not provide guarantees on the biological value of the products. Vegan Organic label is a label, addressing specifically for vegans, and that put the issue of animal cruelty at its heart.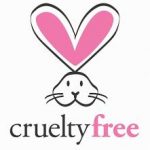 It is often difficult for consumers to navigate among all these labels. Bio labels provide clear and precise answer to the great questions he asks, whether from the perspective of his personal safety or ethical issues.